What is the world searching? How to find out what keywords will improve your SEO
So now that you've used MONJI to give efficient visual feedback and create a fabulous website, you want everyone to see your hard work. But how can you improve your search engine optimization so that it's easier for people to find your site in the search results? What are people even searching for?
In today's blog post, we'll be introducing Google Trends, a handy way to find out what people are searching for, which can in turn help you choose the best keywords to include in your site and on social media.
So let's get started!
First, open up Google Trends and type in a search term or topic.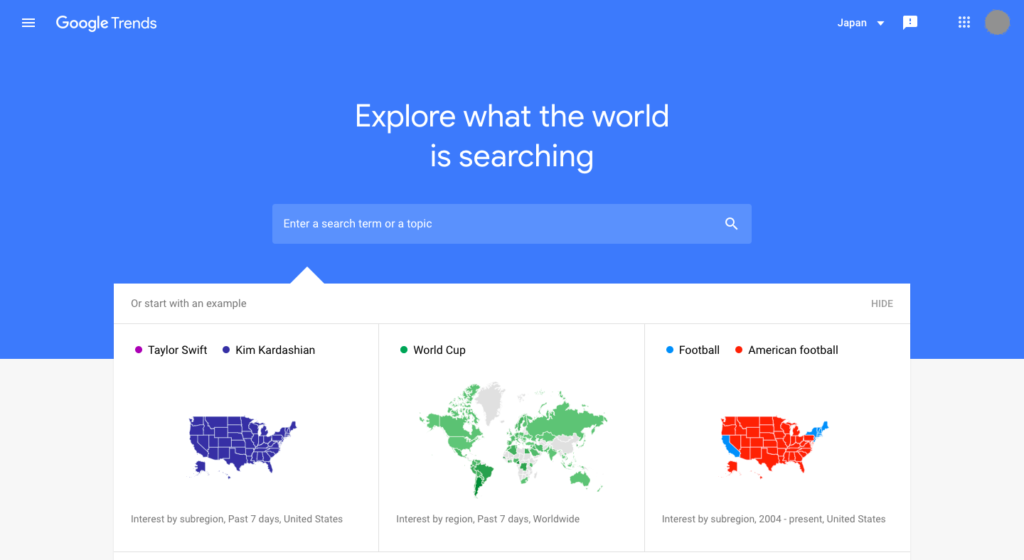 Google Trends will show you how interest in this topic has changed over time, and you can filter results by region, period of time, category, and search method.
You can also add additional search terms, and Google Trends will let you compare the results with easy-to-understand color-coded graphs.
Here we're comparing worldwide searches for "visual feedback," "online proofing," and "remote work tools" within the last 12 months.
It's easy to see that "visual feedback" is generally the most searched term, aside from a sudden spike of "online proofing" in September 2021.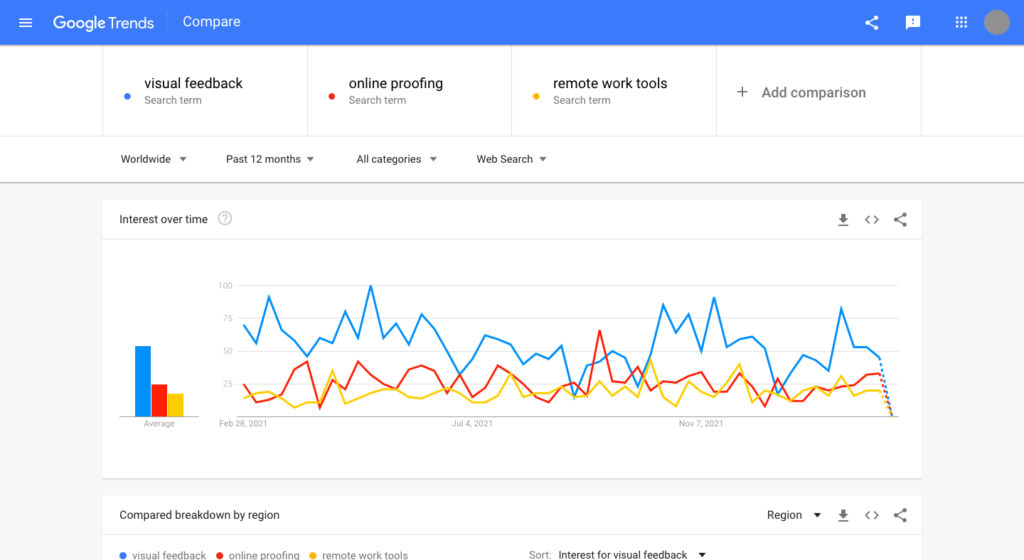 Scrolling further down the page, you can see which region each term is most commonly searched in. If you're hoping to target residents of a particular country with your website, learning which words they're most likely to search for is key.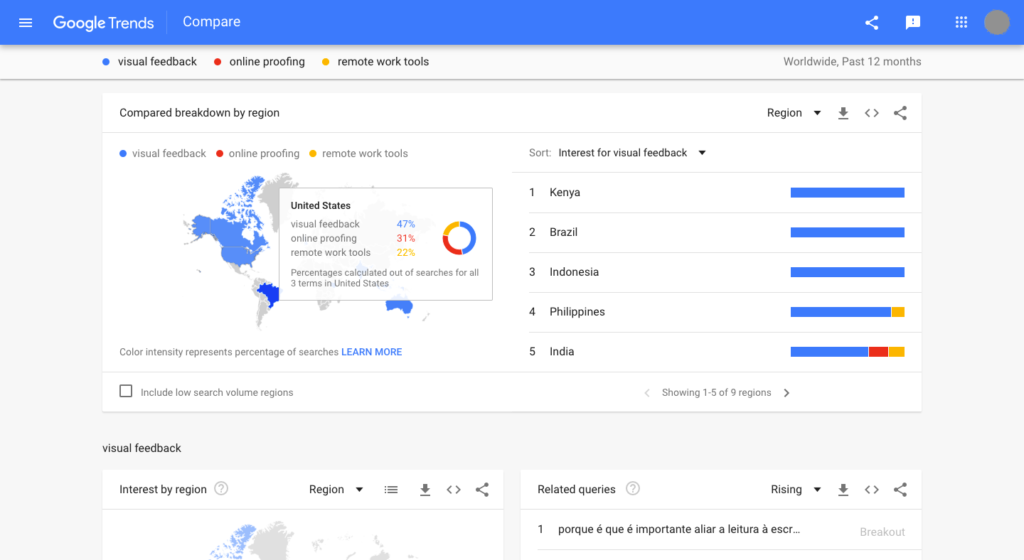 Google Trends can also help you find related keywords. Sometimes the most searched phrases might not be exactly what you expected!
This is just a brief overview of how to get started with Google Trends, but if you dig deeper into the details, there is so much information here that can help you optimize your site and reach a wider audience.
We hope that this article can help you better tailor your website to better fit your target audience, and give your SEO a boost.
Here's a link to Google Trends so you can get started using it right away.
https://trends.google.com/trends/
Was this article useful for you? Let us know on social media!
Twitter: @monji_tech_en
Facebook: @monji.tech.en
LinkedIn: ALAKI Co., Ltd.
check the list.